Pro Flight™ Multi Panel for PC
---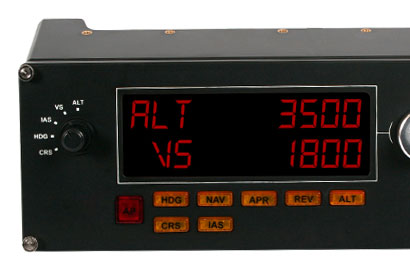 Multi-Instrument Cockpit Panel with Real-Time LED Display
Saitek's Pro Flight Multi Panel is a full autopilot LED display that works in real-time with major flight simulator software. Effectively removing the need to use finicky onscreen controls, the Multi Panel is ready for installation into your Saitek Pro Flight Yoke or custom cockpit rig. An integrated dial incrementally adjusts frequency units for quicker selection of your required frequency. Additional functions also promote easy adjustment of your aircraft's throttle, flaps, and elevator trim.
Simplified Autopilot Adjustments
The full autopilot panel – replete with real-time LED readouts – gives you fingertip control over a multitude of settings within FSX, X-Plane*, and Prepar3D software. No longer do you have to zoom into your flight sim's onscreen controls to make modifications. By adding a Multi Panel to your flight sim setup, you can manipulate your aircraft's autopilot settings with physical dials and buttons that immediately trigger in-sim actions.
Extra Controls for Auto Throttle, Flaps, and Pitch Trim
switch provides control of your aircraft's flaps. And for precise control of pitch, a built-in trim wheel – offering just the right amount of resistance – enables you to maintain your desired attitude.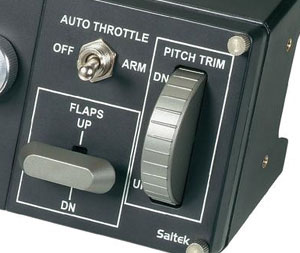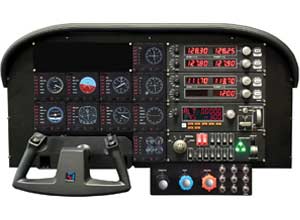 Fully Customizable To Meet Your Needs
Modular and interchangeable, Saitek's range of Instrument Panels can be situated one on top of another or side-by-side. Want the Multi Panel above the Radio Panel? Done. Want your Switch Panel to the left of your Yoke? Go for it. Easy-to-use mounting brackets provide the means to arrange your flight simulation setup in a configuration only limited by your imagination.
Product Includes:
Saitek Pro Flight Multi Panel
Flight Simulation Software Compatibility:
FSX - Flight Simulator X (PC only)
X-Plane 10(PC and Mac)
Prepar3D® 2.2(PC only)
Minimum System Requirements:
Windows®: 7, 8.1, 10
1x USB 2.0 Port